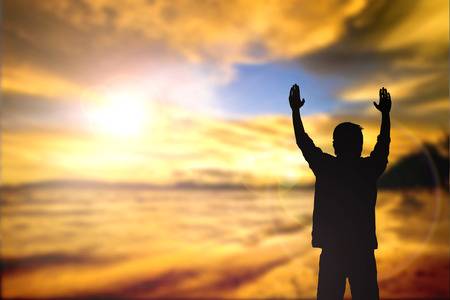 THE PURPOSE OF THIS PRAYER
This prayer is for those who are suffering any form of attack, oppression or negative influence as a result of ancestral marine worship. In most families, there is ancestral worship of marine spirits. As a result of this, family members are dedicated to them.This dedication normally extends to generations yet unborn. Many have made trans- generational covenants with these powers. This goes on indefinitely until you renounce it and separate yourself from the power of darkness that is operating in your whole family line.  This could also lead to evil family pattern or collective captivity where members of a particular family experience the same problems and bondages.
However, not all contacts with marine sprits come from family line, some can be contacted by other means as follows:
Consulting marine agents posing as fake pastors.
Evil initiation into marine societies.
Visiting fake spiritual houses/churches
Contact with marine agents through eating their food, having sex with them, sharing personal property with them.
Your mother visited them while pregnant with you.
Evil association through careless friendship
Evil laying on of hands.
Living, working, or doing business on land dedicated to marine powers.
As a child of God, you need to use the blood of Jesus and violent prayers to renounce and separate your life from that evil marine worship affecting your destiny. Take authority over every power of darkness as you pray this prayer.
Luke 10:19 – Behold, I give unto you power to tread on serpents and scorpions, and over all the power of the enemy: and nothing shall by any means hurt you.
Matthew 18:18-20 – Verily I say unto you, Whatsoever ye shall bind on earth shall be bound in heaven: and whatsoever ye shall loose on earth shall be loosed in heaven.
Matthew 28:18 – And Jesus came and spake unto them, saying, All power is given unto me in heaven and in earth.
James 4:7 – Submit yourselves therefore to God. Resist the devil, and he will flee from you.
2 Corinthians 10:3-5 – For though we walk in the flesh, we do not war after the flesh:
1 John 5:4-5 – For whatsoever is born of God overcometh the world: and this is the victory that overcometh the world, [even] our faith.
PRAYER POINTS
My Father, I thank you because my victory is guaranteed today, in the name of Jesus.
My Father, I thank you because you are the all powerful God, in the name of Jesus
Dependable God, I bless you because you are a great deliverer, in the name of Jesus
Lord I thank you for the wonder working power in the blood of Jesus, in the name of Jesus
I bless you Lord because I will be set free from the powers of darkness today, in the name of Jesus
Thank you Lord because whatever is comitted into your hands is safe, in the name of Jesus
Father, I thank you for hearing me in the day of trouble, in the name of Jesus
Father, I thank you for you are a merciful GOD in the name of JESUS
Lord, have mercy on me and forgive me all my wrong, in the name of JESUS.
Let your mercy speak for me, in JESUS name.
Let the blood of Jesus avail for me, in JESUS name.
My Father do not cast me away from your holy presence in the name of JESUS
May my prayers not be an abomination before you, in the name of JESUS
Please set me free from sin and iniquity, in the name of JESUS.
My Father, silence my accusers, in the name of Jesus
Hands restricting me from receiving deliverance, wither by fire, in the name of Jesus
Spiritual handcuff placed on my hand, break off by fire, in the name of Jesus
Chain holding me to the marine world, break off, in the name of Jesus
Agents from the marine kingdom, troubling my life, collapse by fire, in the name of Jesus
Marine altars holding me in captivity, catch fire, in the name of Jesus
Thunder of God, locate the marine coven judging my life, in the name of Jesus
Precious blood of Jesus, avail for me, in the name of Jesus
Dependable Father, have mercy upon me and forgive me for personal and ancestral marine worship, in the name of Jesus
You Olokun, Egbe Uwoshi, Osun Oshogbo, yemoja whatever you are called, I am not your candidate, I break every covenant with you now, in the name of Jesus
Throne of marine worship in my life, catch fire, in the name of Jesus
You strong man, leading the marine team against me, collapse by fire, in the name of Jesus
Chains of marine worship holding me, break now and release me by fire, in the name of Jesus
Pot of marine worship in my father's/mother's house, claiming ownership of my life, break into pieces, in the name of Jesus
Calabash of marine worship in my father's/mother's house, break by fire, in the name of Jesus
Mirrors of marine worship, where my glory is been remoted, break by fire, in the name of Jesus
Altars of marine worship in my father's/mother's house be consumed by fire, in the name of Jesus
Evil pronouncement issued at the shrine of the marine, affecting my destiny, be terminated by fire, in the name of Jesus
Evil supervisor and familiar spirit assigned against my life, be consumed by fire, in the name of Jesus
You evil power harbouring my breakthrough, you are a failure, I take back all that belongs to me now, in the name of Jesus
By the blood of Jesus, I declare my perpetual victory over marine worship of my father's/mother's house, in the name of Jesus.
By the blood of Jesus, I nullify every accusation levelled against me, in the name of Jesus
Prince of the Kingdom of the air, stationed to attack my prayers, catch fire, in the name of Jesus
Conspiracy of the enemies over my life, scatter, in the name of Jesus
Evil net spread to catch my answered prayers, catch fire, in the name of Jesus
Every gang up in the heavenlies against my answered prayers, scatter, in the name of Jesus
Anointing that scatters evil arrangement, fall upon me now, in the name of Jesus
Every effort to frustrate the angel of my answererd prayer be cancelled by fire, in the name of Jesus
My Father, I thank you for always answering my prayers, in the name of Jesus