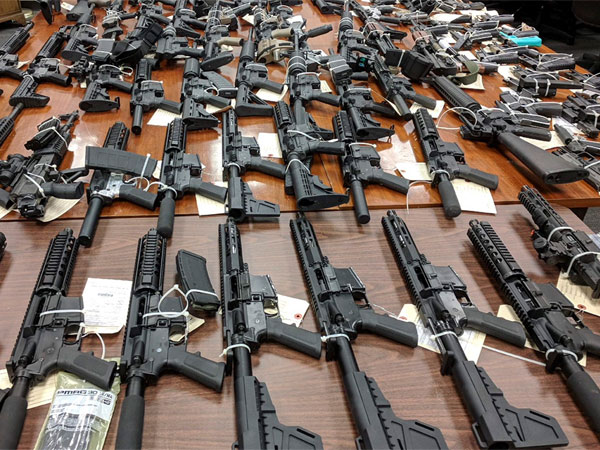 THE PURPOSE OF THIS PRAYER
This prayer is designed to destroy all weapons of darkness targeted at us or our loved ones. Agents of darkness use different weapons to lunch their attacks on unsuspecting people.
 Some Weapons the enemy uses are:
Death: The enemy uses death to bring sorrow and destruction to lives and family, this is one of his greatest weapons. But thank God that the Scripture has told us:
 "I shall not die, but live, and declare the works of the Lord." Psalm 118:17.
Sickness and disease: the enemy uses sickness to torment people's lives and limit their potentials. But Glory be to God because good health has been declared long ago
 But he was wounded for our transgressions, he was bruised for our iniquities: the chastisement of our peace was upon him; and with his stripes we are healed.  Isaiah 53:5
 Beloved, I wish above all things that thou mayest prosper and be in health, even as thy soul prospereth. 3 Jn 2.  
Arrows: they can come either in the night, in the day or even in the dream. Whatever arrow weapon the enemy fires against you, you too should arise and fire back to the sender in aggressive prayer.
Surely he shall deliver thee from the snare of the fowler, and from the noisome pestilence.  He shall cover thee with his feathers, and under his wings shalt thou trust: his truth shall be thy shield and buckler. Thou shalt not be afraid for the terror by night; nor for the arrow that flieth by day; Nor for the pestilence that walketh in darkness; nor for the destruction that wasteth at noonday. Psalm 91:3-6
Beloved, these are just some of the common weapons of darkness. You must not wait to become a victim before you act. Arise now and be battle ready; fire them back through aggressive prayers and secure your protection from every weapon formed against you. And you shall be victorious, in Jesus name. Amen
 No weapon that is formed against thee shall prosper; and every tongue that shall rise against thee in judgment thou shalt condemn. This is the heritage of the servants of the Lord, and their righteousness is of me, saith the Lord. Isaiah 54:17
 For the weapons of our warfare are not carnal, but mighty through God to the pulling down of strong holds;) 2 Cor. 10:4
 CONFESSION OF FAITH:-
For the weapon of our warfare are not carnal but they are strong through Jesus for the pulling down of every stronghold of darkness: Arise, shine oh Lord and let darkness give way to light.
Scripture Reference:  2 Cor 10:4, Isa 60:1
PRAYER POINTS
My Father, I thank you for exposing the weapons of darkness, in the name of Jesus
Thank you because you are greater than any weapon of darkness, in the name of Jesus.
I bless you because you are the all powerful God.
Thank you because no weapon formed against me shall prosper, in the name of Jesus
Thank you for giving me the blood of Jesus as a weapon, in the name of Jesus
Mercy of the living God, avail for me today, in the name of Jesus
Lord, have mercy upon my life today, in the name of Jesus.
Lord in your mercy, may I not be a victim of circumstance, in the name of Jesus.
Father, may my sins not stand against my prayers today, in the name of Jesus.
Grant me access to you by the blood of Jesus, in the name of Jeason
Altars forging weapons of darkness against me, catch fire, in the name of Jesus
Powers of darkness using evil weapons against me, catch fire, in the name of Jesus
Demonic weapons, targeted against me, backfire, in the name of Jesus
Arrow of darkness, fired towards me, locate the head of your sender, in the name of Jesus.
Environmental powers targeting me for destruction, catch fire, in the name of Jesus.
Deception, I command you to stop your operation in my life, in the name of Jesus
Anger, I command you to stop your operation in my life, in the name of Jesus
Sexual immorality, I command you to stop your operation in my life, in the name of Jesus
Gluttony, I command you to stop your operation in my life, in the name of Jesus
Pride, I command you to stop your operation in my life, in the name of Jesus
Envy, I command you to stop your operation in my life, in the name of Jesus
Collective weapons of darkness designed against me, catch fire, in the name of Jesus
Powers using these weapons against me, collapse by fire, in the name of Jesus
Hand of darkness over my life, wither by fire, in the name of Jesus
My Father, lead me through your perpetual light, in the name of Jesus
Dependable God, make me a signet of light to my generation, in the name of Jesus
My Father, I thank you for answering my prayers, in the name of Jesus