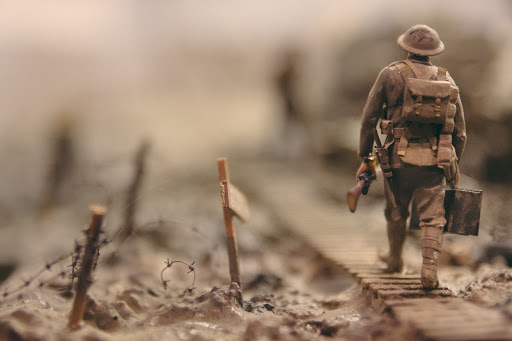 THE PURPOSE OF THIS PRAYER
Poverty is not the will of God for His children, it is an affliction. The purpose of this prayer  is to prepare you for spiritual warfare against poverty. Although, we know that poverty or wealth cannot take you to heaven, but it is better to serve God in prosperity than penury.
3John: 2 "Beloved, I WISH ABOVE ALL THINGS that thou MAYEST PROSPER and be in health, even as thy soul prospereth".
 2 Corinthians 8: 9 "For ye KNOW THE GRACE of our LORD JESUS CHRIST, that, though He was rich, yet FOR YOUR SAKES HE BECAME POOR, that ye through HIS POVERTY might BE RICH".
 Proverbs 10: 15 "The rich man's wealth is his strong city, THE DESTRUCTION OF THE POOR IS THEIR POVERTY".
Poverty is very destructive; it keeps people wallowing in penury and wretchedness. It is a spiritual battle which we must fight spiritually while putting other things in place physically.
Many people are not supposed to be poor, they were created for abundance, success, and breakthrough, but they still find themselves in poverty and lack for one reason or the other
T enemy is desperate to keep people in abject poverty. He is waging war against you, against your prosperity, breakthrough, wealth, miracle, among others. But as a Child of God, this is a battle you must win, for you to maximize your full potentials and fulfil your purpose in life .
When you are poor the spirit of poverty is at work in your life. These are self- deliverance powerful prayers to destroy the spirit of poverty in your life and make you discover your God given prosperity, success, blessings, breakthrough, wealth, miracle etc.
These prayer points are carefully targeted to destroy the devil and get you out of poverty very fast. Pray these prayer points vigorously, it will empower you to take your stand against the spirit of poverty and you will be made free forever. As you pray these prayers, God will open your eyes to divine ideas and also show you what you need to do to get out of the web of poverty into the realms of prosperity. Pray these prayers with faith today and expect a miracle.
CONFESSION:  Wealth and riches are in my house. Because God has commanded my enemies to gather and to heap up wealth so that it will be handed over to me. I boldly declare, I can never be poor again, in the name of Jesus Christ. Ps 112:3, Eccl 2:26
PRAYER POINTS
My Father, I thank you for giving me the power to get wealth, in the name of Jesus
Dependable God, I thank you for the salvation of my soul, in the name of Jesus
Lord I thank you because I will prosper even as my soul prospers, in the name of Jesus
I bless you Lord because you because your plan is to give me an expected end, in the name of Jesus
Thank you Lord because the silver and the gold are all yours, in the name of Jesus
Father, I thank you because poverty will come to an end in my life today, in the name of Jesus
Thank you Lord for Loading me with daily benefits, in the name of Jesus
Father, I thank you for you are a merciful GOD in the name of JESUS
Have mercy upon me o Lord, in the name of JESUS.
Forgive my sins and cleanse me from all unrighteousness, in JESUS name.
Please purify my body, soul and spirit with the blood of JESUS and I shall be clean in JESUS name.
Please do not cast me away from your holy presence, in the name of JESUS
May my voice not irritate you and my prayers not be abomination before you in the name of JESUS
Please set me free from sin, in the name of JESUS.
My Father, put an end to poverty in my life, in the name of Jesus
Hands restricting me from receiving blessings, wither by fire, in the name of Jesus
Spiritual handcuff placed on my hand, break off by fire, in the name of Jesus
Yoke of poverty in my life, break off, in the name of Jesus
Poverty in my lineage, end now, in the name of Jesus
Altars holding me in captivity, catch fire, in the name of Jesus
Fire of the living God, locate the coven judging my life, in the name of Jesus
I am a tither, therefore you altar of poverty raised against me, collapse, in the name of Jesus.
I am a tither, therefore you poverty spirit of my father's/mothers house working against me, drink the blood of Jesus, fall and rise no more, in the name of Jesus.
I am a tither, therefore you curse of poverty working against me, break by fire, in the name of Jesus.
I am a tither, every known and unknown covenant of poverty, I am involved in, break by fire in the name of Jesus
Marks and emblems of poverty placed upon me, I wipe you off by the Blood of Jesus.
Shrine attacking me with poverty, collapse by fire, in the name of Jesus
Calabsh and evil pots harbouring my property, break by fire, in the name of Jesus
Garment of poverty, placed upon my life, catch fire in the name of Jesus
Marine prison, harbouring my prosperity, release it now and catch fire, in the name of Jesus
My Father, baptize me with the idea that will instantly make me rich to glorify your name, in the name of Jesus
My Father, let the spirit called money pay me a visit, in the name of Jesus.
By the eagle's wing of the most High God, I fly into prosperity in the name of Jesus.
By the blood of Jesus, I nullify every accusation levelled against me, in the name of Jesus
Prince of the Kingdom of the air, stationed to attack my prayers, catch fire, in the name of Jesus
Conspiracy of the enemies over my life, scatter, in the name of Jesus
Evil net spread to catch my answered prayers, catch fire, in the name of Jesus
Every gang up in the heavenlies against my answered prayers, scatter, in the name of Jesus
Anointing that scatters evil arrangement, fall upon me now, in the name of Jesus
Every effort to frustrate the angel of my answererd prayer be cancelled by fire, in the name of Jesus
My Father, thank you for making me a rich man/woman. I vow to use it for your glory in the name of Jesus