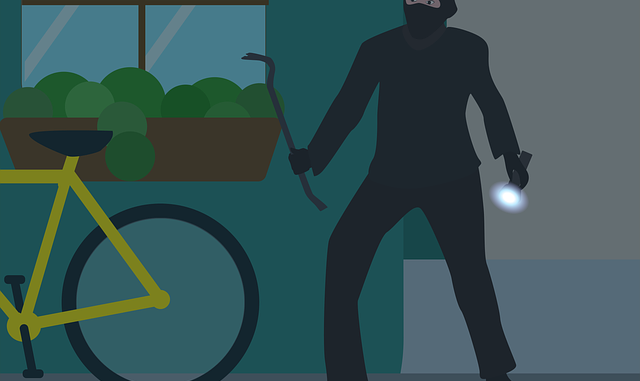 THE PURPOSE OF THIS PRAYER
This prayer is designed for warfare against spiritual robbers. Spiritual robbers are worse than physical robbers because whatever a physical robber steal most of the time can easily be replaced or gotten back but it is not so in the case of a spiritual robber.
Satan and his demons are out to rob people. The devil is bent on stealing anything precious and valuable from people. Spiritual robbers come when you sleep. The Bible says "But while men slept, his enemy came and sowed tares among the wheat, and went his way."  At times they do wicked exchange of virtues by replacing big with small ones.
CHANNELS OF SPIRITUAL ROBBERY.
Dreams
Illegal sexual relationship
Worshipping at demonic places
Working with diabolical employees or employers
Living in occult owned houses
Unsuspecting friends steal from their innocent friends
Laying on of hands of false pastors and false prophets
Despite all these, we are happy to announce to you that we have a living God, who is still in the business of recovery. You are to do your part by engaging these spiritual robbers in a spiritual warfare.
Pray these prayers violently and like David, you will recover all, in the name of Jesus.
"And David enquired at the Lord, saying, Shall I pursue after this troop? shall I overtake them? And he answered him, Pursue: for thou shalt surely overtake them, and without fail recover all." – I Sam. 30:8
 CONFESSION OF FAITH:-
Render unto them recompense, O LORD, according to the work of their hand. Give them sorrow of heart, thy curse unto them. This shall be the portion of spiritual robbers in my life, in the name of Jesus Christ
Scripture Reference:  Lam 3:64-65
PRAYER POINTS
My Father, I thank you for making me a victor, in the name of Jesus
I bless you Lord because you are more powerful than any robber, in the name of Jesus.
Thank you because with you is the power of recovery, in the name of Jesus
I bless your name because I will recover back my stolen virtues, in the name of Jesus
Thank you for giving me access to call upon you, in the name of Jesus
Oh God of mercy, have mercy upon my life, in the name of Jesus
My Father, let mercy prevail over judgement in my life in the name of Jesus.
Lord in your mercy, forgive all my sins, in the name of Jesus
Let no iniquity stand against me today, in the name of Jesus
Mercy of God, speak for me today, in the name of Jesus.
Blood of Jesus, avail for me as I pray, in the name of Jesus.
Evil altar speaking against me, catch fire in the name of Jesus.
Powers that steal from people, you are a failure, collapse by fire, in the name of Jesus
Anointing for victory, fall upon me now, in the name of Jesus.
Attackers of my destiny, you are a failure, catch fire in the name of Jesus
Dependable God, arise now and perfect my destiny, in the name of Jesus
Powers planning to put my destiny in asunder, collapse by fire, in the name of Jesus
You spiritual robber, I arrest you by fire, in the name of Jesus.
Cobras spitting poison into my life, I break your head, in the name of Jesus
Pythons attempting to squeeze life out of my destiny, I destroy you with the blood of Jesus, in the name of Jesus
Grave planning to swallow my destiny, be consumed by fire, in the name of Jesus
Agents assigned to frustrate my life, be consumed, in the name of Jesus
Gang up against my destiny, scatter by fire, in the name of Jesus
Altar raised to rob me of my glorious destiny, be consumed by fire, in the name of Jesus
Powers working against my destiny, drink the blod of Jesus and rise no more, in the name of Jesus
Altar of cat and rat designed against my life, be consumed by fire, in the name of Jesus
My Father, I thank you because my destiny is secured under your umbrella, in the name of Jesus