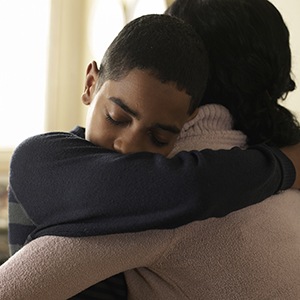 THE PURPOSE OF THIS PRAYER
This prayer is designed for those who are experiencing any form failure that has been passed down to them from their parents. Many parents failed in certain areas of life, and these failures can be seen manifesting in the lives of their children. This sort of problem can only be solved by power packed prayers and deliverance.
Parental failure affecting children is a common experience in many families and this can negatively affect destinies. Parental failures prevents successful ending. Many of the problems troubling people today started from their parents – the mistake of the parents, curses on their parents, evil covenant entered into, polygamous inheritance spirit, generational setbacks, afflictions etc.
Parental failure can be said to be passed down to children if certain noticeable failures in the lives of the parents are seen in the lives of the children, e.g marital, financial, academic failure etc.
There are so many people who are hardworking, brilliant, gifted, but today, the enemy has tied down their greatness as a result of parental failure reproducing itself in their lives. T gain victory over parental failure, pray these prayers violently as you cry to God to separate you from any evil in your bloodline that was passed down to you through your parents. The Lord will hear you in the name of Jesus.
 CONFESSION OF FAITH:-
Shall the prey be taken from the mighty or the lawful captive be delivered? But thus saith the LORD, even the captives of the mighty shall be taken and the prey of the terrible shall be delivered. I decree and declare that I am free from failure of my father and mother in the name of Jesus.
Scripture Reference: Isa 49:24-25
PRAYER POINTS
My Father, I thank you for my salvation, in the name of Jesus
Thank you Lord, because you are a mighty deliverer, in the name of Jesus
I bless you Lord because victory belongs to you, in the name of Jesus
Thank you for making me a new creation in Christ in the name of Jesus.
I give you praise because only you can truly make me free from the failure of my parents, in the name of Jesus.
Lord, please have mercy on me for any known and unknown sin, in the name of Jesus
Lord in your mercy pardon my shortcomings, in the name of Jesus
Father, I confess my sin and the sins of my parents, please be merciful unto me in the name of Jesus.
Power in the blood of Jesus, speak on my behalf, in the name of Jesus.
Fire of the living God, incubate me for answered prayers, in the name of Jesus
Altars that fight answered prayers, collapse now, in the name of Jesus.
Anointing for answered prayers, fall upon me now, in the name of Jesus
Dependable God, I refuse to carry on the failure of my father/mother, in the name of Jesus
Powers arranging me for failure continuity, scatter by fire, in the name of Jesus
Chain of failure, holding me to my father/mother, break, in the name of Jesus
My Father, I refuse to wear my father/mother's shoes of failure, in the name of Jesus
Covenant of failure of my father/mother, planning to extend to me, break by fire, in the name of Jesus
Curses of failure that manifested in my father/mother, I am not your candidate, in the name of Jesus
Hand of failure, coming down from my father/ mother to me, break by fire, in the name of Jesus
Altars and shrines that enforced failure against my father/mother, catch fire, in the name of Jesus
In every area my father failed, I receive the power for speedy success in all, in the name of Jesus
You my life, radiate success that can never be corrupted, in the name of Jesus
My Father, crown me with success that can never be corrupted, in the name of Jesus
My Father, I thank you for my deliverance, in the name of Jesus