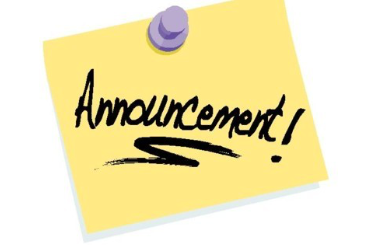 THE PURPOSE OF THIS PRAYER
This prayer is designed for every wife to pray for herself, her husband, her children and her family at large. A Christian woman is build her home not only physically but also by standing in the gap spiritually.
Every wise woman buildeth her house: but the foolish plucketh it down with her hands. Proverbs 14:1
By calling upon God, you will find the necessary answers for victory and announcement for yourself and your family. Prayer has tremendous power. And by praying for your family as a wife, you surrender yourself and family to the power of God and whatever is committed to God always comes out victorious.
As a woman and a wife, you are a great support to your family. To pray for yourself, your spouse and your children is to ask for blessings for your familyfrom Heaven. If you are a wife who desire victory and announcement for yourself, your husband and your children, then take this prayer seriously as you pray with all your might and God will answer you, in the name of Jesus.
 Call unto me, and I will answer thee, and show thee great and mighty things, which thou knowest not. Jeremiah 33:3
 Scripture: Isa 8:17:18
CONFESSION: And I will wait upon the Lord, that hideth his face from the house of Jacob and I will look for him. Behold I and the children whom the Lord hath given me are for signs and wonders in Israel from the Lord of host.
PRAYER POINT
Father, thank you for my life and all that you've made me, in the name of Jesus
Thank you Lord for making me a woman of virtue, in the name of Jesus
Lord I bless you because you have chosen me out of the world to change my life for good, in the name of Jesus
Thank you Father, for you have singled me out for victory and anouncement, in the name of Jesus.
Lord, have mercy upon me today, in the name of Jesus
Father in your mercy; forgive all my transgressions, in the name of Jesus.
My Father and my God, let your mercy prevail over judgement in my life, in the name of Jesus
Blood of Jesus, redeem me and save me from the grip of sin, in the name of Jesus
My Lord and my God, give me victory over every secret war going on against me and my family, in the name of Jesus
My Father, present an opportunity that will announce my family, in the name of Jesus
My Father and my God, make me a virteous woman, in the name of Jesus
Oh God arise, make me to stand out among others and give me unlimited grace, in the name of Jesus
Grace for overwhelming situations of life, I receive it, in the name of Jesus
Situations that bring women to a ruin, I am not your candidate, scatter by fire, in the name of Jesus
Seed of unfruitfulness, sown into my life to stop me in life, die by fire, in the name of Jesus
My husband, My children, I will not have reason to cry over you, in the name of Jesus
Voice speaking aginst my announcemnt, be silenced by fire, in the name of Jesus
Every spirit of disappointment over me and my family, I rebuke you by fire, in the name of Jesus
Grace for unlimited abundance rest upon me and my husband, in the name of Jesus
Chains of stagnation, chains of poverty holding my family to a spot, break loose and scatter, in the name of Jesus
My Father, give me victory over wasters and family destroyers, in the name of Jesus
Uncommon favour enter into my family, in the name of Jesus
Activities of the wicked over my husband, my children, my business, scatter by fire, in the name of Jesus
My Father, deliver my family from any unfortunate situation, in the name of Jesus
Father, thank you for answering my prayers, in the name of Jesus