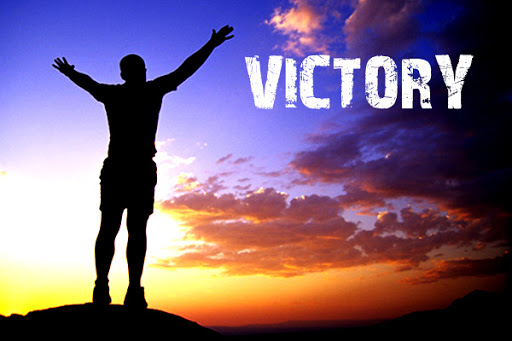 VICTORY OVER BATTLES CONTENDING MY JOY.
THE PURPOSE OF THIS PRAYER
This prayer is meant for waging spiritual warfare and gaining victory over powers that are contending with your joy. If you notice difficulty in any area of your life, then this prayer is for you. These difficulties may present themselves as barriers to marriage, getting a new job, having children or blockage in getting a major breakthrough and testimony.
In Psalms 35: 1,  the Bible says"Plead my cause, O Lord, with them that strive with me: fight against them that fight against me;" This was the prayer of the Psalmist against his enemies, if David could pray unto God to contend with his enemies, who are we not to do same.
Who are those contending with our joy?
Battles to contend with our joy could come in different forms and from different sources. They could come from the following
Familiar powers
Powers of darkness
Evil competitors
Household wickedness
Enemies within
Evil altars
Signs of evil contenders in a life
Attack against your own portion
Difficulty in attaining Breakthrough
Disfavour
Failure at the edge of success
Frustration
Dissappointment
Beloved, you need to stand up and tackle the powers contending with your joy. Do not slack with your prayers. Recognise that your contenders are out to destroy you . Therefore, be prepared and ready to confront them. Bring the wrath and judgement of God upon them through fervent prayers and the Lord will give you victory, in the name of Jesus
Isaiah 49:25: – "But thus saith the LORD, Even the captives of the mighty shall be taken away, and the prey of the terrible shall be delivered: for I will contend with him that contendeth with thee, and I will save thy children."
Isaiah 41:12 –Thou shalt seek them, and shalt not find them, even them that contended with thee: they that war against thee shall be as nothing, and as a thing of nought.
Scripture: Deut 28:13, Psa 23:5
PRAYER POINT
Lord I thank you for making me alive in the name of Jesus
Thank you Father because you are a mighty deliverer, in the name of Jesus
I bless you because all victory belong to you, in the name of Jesus
My Father, I bless you because you will make me victorious today, in the name of Jesus
Lord, have mercy upon me today, in the name of Jesus
Father forgive me of all my sins today, in the name of Jesus
I repent from every sin in the name of Jesus
My Father, let your mercy speak for me today, in the name of Jesus
I wash my head with the blood of Jesus, in the name of Jesus
Holy Ghost tongue of fire, fall on my head, in the name of Jesus
Dark battles raging against my head, expire now, in the name of Jesus
Evil veils, caps, crowns on my head, I throw you away, catch fire. in the name of Jesus
Customary bewitchment, cultural bewitchment, traditional bewitchment on my head, be washed off by the blood of Jesus, in the name of Jesus
My head, manifest the glory of God, in the name of Jesus
Wherever my head has been called for evil, fire of God, answer for me, in the name of Jesus
Curses, spells, jinks on my head, clear away by the blood of Jesus, in the name of Jesus
Rituals, sacrifices, programmed against my destiny, expire by the blood of Jesus, in the name of Jesus
Battle against my head in the heavenlies, on earth, in the waters, expire by the blood of the Lamb of God, in the name of Jesus
I receive glory restoration by fire, in the name of Jesus
My head, my destiny, my glory, my star, arise, shine, in the name of Jesus
Power of resurrection, fall upon my head now, in the name of Jesus
My life is not for the valley, move to the mountain top, in the name of Jesus
Hand of God, power of redemption, move me from tail to head position in life, in the name of Jesus
Anything buried against my head, expire, by fire, in the name of Jesus
Parental batles against my head, clear away by the blood of Jesus
Every evil access to my head, clear away by the blood of Jesus, in the name of Jesus
Thank you Lord for restoration of my life and my head, in the name of Jesus