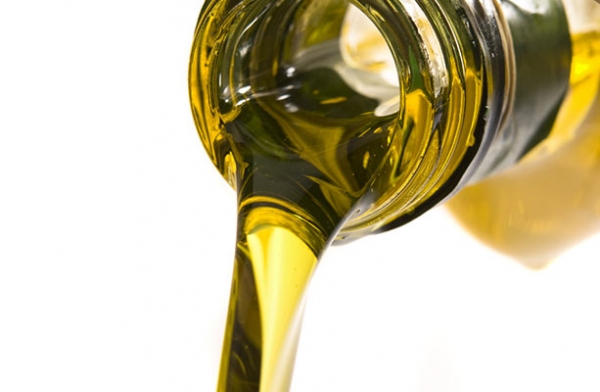 ANOINTING FOR A LONGER LIFE
THE PURPOSE OF THIS PRAYER
This prayer is designed to help us pray and secure a longer life by the mercies of the living God. Living a long life will be advantageous in the fulfilment of our destinies. Death was never God's original plan for us in the beginning. But because of sin, death came into the world. Some people will live longer than others, the greatest tragedy is when someone dies young and his/her destiny is cut short. This is an extreme tragedy.
This prayer for long life has been compiled for us to claim the promises of God for long life. The Lord does not want us to die untimely (John3:16). He wants us to live a long healthy life. 3 Jn 2.  One of the many promises of God to his children is long life. The Bible says:
Psalm 91:16 "with long life will I satisfy him and shew him my salvation".
However, Long life is a promise that comes with lots of conditions. The conditions include:
In Psalm 34:12-14, keeping tongue from evil, lips from speaking lies, departing from evil, doing good, seeking and pursuing peace.
In Psalm 91:14-16, God promise of long life comes with a condition of loving the Lord.
In Proverbs 3:1-2, the promise of long life come with obedient to the laws and commandment of the Lord.
"Honor your father and your mother, that your days may be long…" That's the promise God gives us in Exodus 20:12 and in the New Testament in Ephesians 6:1-3,
If you are ready to fulfil these conditions, then go ahead to cry unto the Lord with this prayer of long life and he will hear you, in the name of Jesus.
       SCRIPTURE: Psalm 91:16, Psalm 118:17, Gen. 15:15
       CONFESSION: Because it is written, "With long life will I satisfy him, and shew him my salvation"; therefore I shall not die, but live, and declare the works of the LORD, in the name of Jesus.
PRAYER
Lord, I thank you for the gift of life, in the name of Jesus.
Father, thank you because I will not die but live to fulfil my destiny, in the name of Jesus
Dependable God, I thank you for the salvation of my soul, in the name of Jesus
Lord I thank you for the wonder working power in the blood of Jesus
Father, I thank you because all power belongs to you, in the name of Jesus
I appreciate you because you alone can give long lfe, in the name of Jesus
I confess that I have sinned against you in my action and inaction, in the name of JESUS.
I am not worthy to stand in your presence, have mercy upon me, in JESUS name.
Please purify my body, soul and spirit with the blood of JESUS
My Father, silence my accusers, in the name of Jesus
Hands of the wicked over my life, wither by fire, in the name of Jesus
Spiritual handcuff placed on my hand, break off by fire, in the name of Jesus
Chain holding me in a spot, break off, in the name of Jesus
Arrester of my destiny, collapse by fire, in the name of Jesus
My Father, let your face shine on me as I pray now, in the name of Jesus
Voices speaking death into my life be silenced now forever in the name of Jesus
Plans of the enemy, to cut short my life, collapse by fire, in the name of Jesus
You my body, reject negative report now, in the name of Jesus
Altar of pre-mature death raised against me, swallow your sender, in the name of Jesus
Arrows of premature death, return to your sender now, in the name of Jesus.
Coven, concluding me as their target, catch fire, in the name of Jesus
Arms of sickness, hoping to kill me, wither now, in the name of Jesus
Shadow of death, following me, receive the anger of God and scatter in the name of Jesus
My Father, life is in the blood therefore, [I drink the blood of Jesus (30 times)], in the name of Jesus
Lord, nullify every accusation levelled against me, in the name of Jesus
Conspiracy of the enemies over my life, scatter, in the name of Jesus
Let the evil nets spread to catch my answered prayers, catch fire, in the name of Jesus
Thank you Father for given me long life, in the name of Jesus