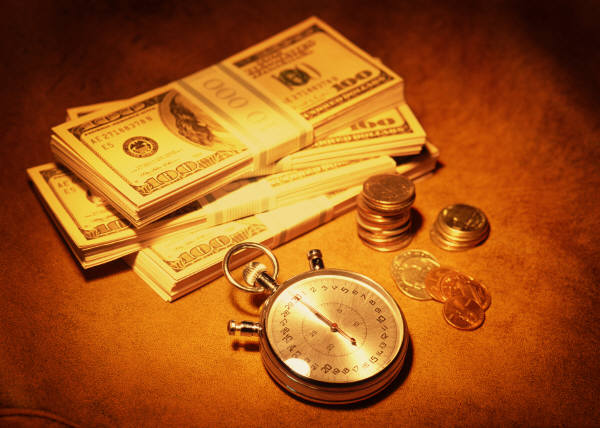 THE PURPOSE OF THIS PRAYER
This prayer is designed for those who are praying and looking unto God for divine connection financial favour. We must understand that praying for financial favour is highly important. It is true that you don't get rich by just praying all day without working, but when we pray, we bring down the supernatural to help our natural efforts. Prayer causes the forces of God to assist us in our financial wellbeing in life. Also when we pray, Gods love fills our hearts and thus makes it difficult for the love of money to corrupt our lives.
This prayer points for connection to financial favour will open financial doors for you, as you pray it in faith, you shall see the Lord arising to favour you in your labour. God will cause your legal business to prosper; even random circumstancial events will favour you. The Lord will uphold you by His right hand and make you the head all the time. As you pray this prayer points, the lord will grant you fresh ideas that will make you a global figure and thus use you to enlarge His kingdom in Jesus name.
Deuteronomy 8:18 – But thou shalt remember the LORD thy God: for [it is] he that giveth thee power to get wealth, that he may establish his covenant which he sware unto thy fathers, as [it is] this day.
Proverbs 10:22 – The blessing of the LORD, it maketh rich, and he addeth no sorrow with it.
Psalm 16:6 -The lines are fallen unto me in pleasant places; yea, I have a goodly heritage.
Philippians 4:19 – But my God shall supply all your need according to his riches in glory by Christ Jesus.
Psalms 112:3 – Wealth and riches [shall be] in his house: and his righteousness endureth for ever.
Proverbs 22:9 – He that hath a bountiful eye shall be blessed; for he giveth of his bread to the poor.
Proverbs 11:24-25 – There is that scattereth, and yet increaseth; and [there is] that withholdeth more than is meet, but [it tendeth] to poverty.   
Deuteronomy 28:11-14 – And the LORD shall make thee plenteous in goods, in the fruit of thy body, and in the fruit of thy cattle, and in the fruit of thy ground, in the land which the LORD sware unto thy fathers to give thee.   

Luke 6:38 – Give, and it shall be given unto you; good measure, pressed down, and shaken together, and running over, shall men give into your bosom. For with the same measure that ye mete withal it shall be measured to you again.
Scripture: I Sam 2:8, Psalm 66:12, Psalm 75:6
CONFESSION: It is God that raiseth the poor from the dust and the beggar from the dunghill and links them with financial helpers: he brings us into a place of wealth; promotion cometh from heaven and we shall be promoted. I Sam 2:8
 PRAYER POINT
My Father, I thank you for remembering me today, in the name of Jesus
Thank you Lord, because you are the God of unusual connection, in the name of Jesus
Father, I bless you because you will connect me to financial favour today, in the name of Jesus.
I bless you Lord, because you are the God of favour
Your name shall forever be glorified through my finances, in the name of Jesus
Father have mercy upon my life today, in the name of Jesus
Merciful Father, have mercy on me and forgive me any inquity in me, in the name of Jesus
Dependable God, remember me today with unusual connection, in the name of Jesus
Heaven over my finance be opened, in the name of Jesus
Oh God arise, connect me to my financial helpers, in the name of Jesus
My Father by your power, let my financial helpers begin to look for me now, in the name of Jesus
My Father, take away sleep from my financial helpers, in the name of Jesus
I command every creation, begin to work for my financial favour, in the name of Jesus
Let every situation and circumstances be orchestrated in my favour, in the name of Jesus
Father of all flesh, make my enemies to be a blessing to me, in the name of Jesus
Powers of my father/mother's house, contending against my progress, catch fire, in the name of Jesus
Powers disconnecing me from financial favour, collapse by fire, in the name of Jesus
Evil spiritual instrument used in disconnecting me from financial favour, catch fire, in the name of Jesus
Altars speaking against my financial favour, collapse by fire, in the name of Jesus
Altars and shrines speaking against my connection to financial favour, collapse by fire, in the name of Jesus
Thunder of God, locate the witchcraft doctor that is enchanting against my financial favour, in the name of Jesus
Divine bulldozer, exhume whatever that has been buried to lock up my financial favour, in the name of Jesus
Spell and jinx of irriattion, cast upon me before my financial helpers, catch fire, in the name of Jesus
Demonic satellite, monitoring my financial helpers, crash beyond repair, in the name of Jesus
Heart of stone, deposited in my financial helpers, be replaced now with a heart of flesh, in the name of Jesus
My Father, grant me unusual connection for financial favour early in life, in the name of Jesus
Dependable God, I thank you for answering my prayers, in the name of Jesus