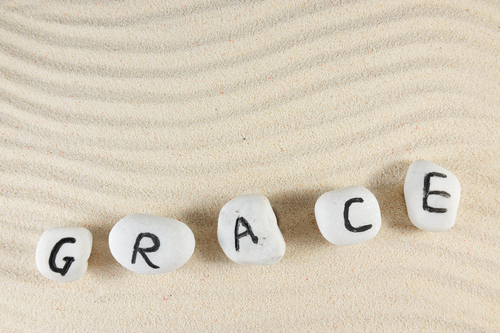 THE PURPOSE OF THIS PRAYER
This prayer is prepared for those who are in need of grace and favour to gain appointment into certain political offices. It is for the good of the land when righteous people and children of God are put in a place of position.
Righteousness exalteth a nation: but sin is a reproach to any people. Prov. 14:34.
This prayer is meant for God to grant His children access to top political offices so that His purposes on earth will be fulfilled. There is nothing God cannot do when we call upon Him in prayers because the hearts of kings are in His hands.
The king's heart is in the hand of the Lord, as the rivers of water: he turneth it whithersoever he will. Prov. 21:1.
In the Bible, many righteous men were granted political offices according to the will of God.
Joseph – Gen 41:38-44
Daniel – Daniel 1:1-7
Esther – Esther 2:13-19
Modecai – Esther 6:6-11
God rules in the affairs of men and gives positions to whomever he wills.
This matter is by the decree of the watchers, and the demand by the word of the holy ones: to the intent that the living may know that the most High ruleth in the kingdom of men, and giveth it to whomsoever he will, and setteth up over it the basest of men. Daniel 4:17
As you call upon God through this prayer, God shall single you out for political favour and appointment, in the name of Jesus.
Scripture: Esther 6:2, Gen 41:41
CONFESSION: The king gave him ring which he took from Haman and gave it to Modecai; I have set thee over all the land of Egypt. Esther 6:2
 PRAYER POINT
My Father, I thank you for saving me, in the name of Jesus
I bless your holy name because you are the God of all flesh, in the name of Jesus
Thank yoy Father, because you give political positions to whomever you will, in the name of Jesus
I worship you because you alone have the final say, in my life and destiny, in the name of Jesus.
I thank you Lord because you will hear me today, in the name of Jesus
Merciful Father, have mercy on me and forgive me any iniquity, in the name of Jesus
Father in your mercy, blot out my transgressions, in the name of Jesus
My Father, let your mercy overshadow me today, in the name of Jesus.
My Father, connect me for political favour and appointment, in the name of Jesus
My Father, stir up the heart of my political helpers to help me, in the name of Jesus
My Father, remove rest from my political helpers until they have assisted me, in the name of Jesus
Wall of Jericho built between me and my political helper, collapse by fire, in the name of Jesus
Political cabals in my nation will never see rest until I am politically favoured and appointed, in the name of Jesus
Opposition from the political cabal of my nation aagainst me, I uproot you by fire, in the name of Jesus
Political opportunities and oppointment, open unto me after the order of Daniel, in the name of Jesus
Wind of Glory, carry me into unusual political opportunity and appointment, in the name of Jesus
Atmosphere of my nation, be orchestrated to usher me into political opportunities and appointment, in the name of Jesus
Cabinet of political opportunities and appointment, begin now to crave for me, in the name of Jesus
Heaven over my political favour and connection, open by fire, in the name of Jesus
Evil filter designed to filter me out of political favour, scatter by fire, in the name of Jesus
Altars kicking against my political connection, collapse by fire, in the name of Jesus
Covens in charge of political connection and appointment, collapse by fire, in the name of Jesus
Powers from my father's/mother's house working against my greatness, catch fire, in the name of Jesus
I command all political protocol, be suspended because of me, in the name of Jesus
Angels of fire, I empower you to connect me now for unusual political favour and appointment by the blood of Jesus, in the name of Jesus
I break into the realm of political and economic authority, in the name of Jesus
I cover my heaven of breakthrough with the blood of Jesus, in the name of Jesus
My Father, I thank you for answering my prayer, in the name of Jesus