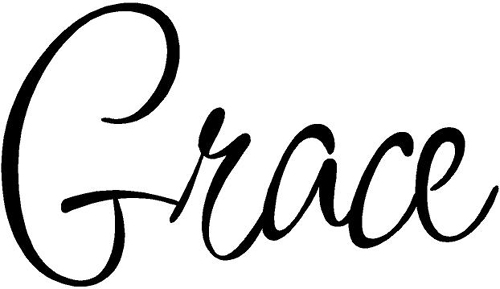 THE PURPOSE OF THIS PRAYER
This prayer is designed for those who find it difficult to retain blessings or testimonies. Some people's joy are usually short lived and cut short by the enemy because the devil does not want them to have a lasting testimony. But God has a better plan for us, and whatever goodthing He gives to us, He expects it to last forever
 I know that, whatsoever God doeth, it shall be for ever: nothing can be put to it, nor any thing taken from it: and God doeth it, that men should fear before him. Eccl. 3:14.
 For I know the thoughts that I think toward you, saith the Lord, thoughts of peace, and not of evil, to give you an expected end. Jer. 29:11
 KEYS TO RETAIN OUR BLESSINGS
Fervent Prayers: Prayer is the only way through which we connect to God and chase the enemi far away from us. We must not be in a state of spiritual slumber if we want to retain our blessings. Prayer must be a lifestyle. Luke 18:1
But while men slept, his enemy came and sowed tares among the wheat, and went his way.Matt. 13:25.
A lifestyle of Holiness: Holy living is the surest way to keep our blessings intact. When we live holy and please God, the enemy will find it difficult to steal from us. But if we let sin reign in our lives, we give the enemy a loophole to our blessings.
He that diggeth a pit shall fall into it; and whoso breaketh an hedge, a serpent shall bite him. Eccl. 10:8
An Attitude of Gratitude/Thanksfulness: To retain our blessings, we have to always be grateful to God for what He has done for us no matter how little we perceive it to be and then we can retain those blessings and even multiply them according to God's will. Luke 17:14-19
14 And when he saw them, he said unto them, Go shew yourselves unto the priests. And it came to pass, that, as they went, they were cleansed. 15 And one of them, when he saw that he was healed, turned back, and with a loud voice glorified God, 16 And fell down on his face at his feet, giving him thanks: and he was a Samaritan. 17 And Jesus answering said, Were there not ten cleansed? but where are the nine? 18 There are not found that returned to give glory to God, save this stranger. 19 And he said unto him, Arise, go thy way: thy faith hath made thee whole.
 To retain your blessings, following the keys above, start with this power packed prayers and God will secure your blessings and chase the enemy far away from you, in the name of Jesus
 CONFESSION: In blessings, I am blessed, in multiplying; the LORD has multilied my greatness exceedingly. Therefore, my blesings cannot suffer corruption in the name of Jesus. Gen 22:17
 PRAYER POINTS
My Father, I thank you for making me a candidate of your blessings, in the name of Jesus.
My Father, I thank you for the blessings you gave to me, in the name of Jesus.
Thank you Father for the Grace to retain my blessings, in the name of Jesus
I bless your holy name because I will not lose my blessings anymore, in the name of Jesus
My Father, thank you because you are my security, in the name of Jesus
My Father, have mercy upon my life, in the name of Jesus
Lord in your mercy, forgive my sins, in the name of Jesus
Merciful Father, please blot our my transgressions in the name of Jesus
Oh God my Father, please let your mercy overshadow my life today, in the name of Jesus
Dependable God, give me the grace to retain the blessings you have given to me, in the name of Jesus
Whatever in my foundation, that is against retaining blessings, catch fire, in the name of Jesus
Whatever that is in me, that is against retaining blessings, catch fire, in the name of Jesus
Powers that swore that my blessings, will not be retained, be consumed by fire, in the name of Jesus
Altars designed for me to lose my blessings, be destroyed by fire, in the name of Jesus
Powers monitoring my blessings, be consumed by fire, in the name of Jesus
Blood of Jesus, swallow every evil agent assigned to frustrate my blessings, in the name of Jesus
Thunder of the living God, locate and destroy the power hired to terminate my blessings, in the name of Jesus
Anointing to retain my Blessings, fall upon me, in the name of Jesus
Dependable God, make my blessing too hot for the enemy to tamper with, in the name of Jesus
Blood of Jesus, shield my blessings from corruption from today on, in the name of Jesus.
My Father, I thank you because you have answered my prayer, in the name of Jesus