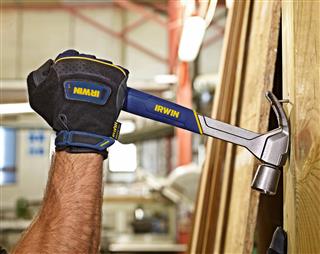 THE PURPOSE OF THIS PRAYER
This prayer is meant for those who seek release from evil anointing. Evil anointing works contrary to people's destinies. As long as they are in place, destruction and misfortune is inevitable. Evil anointing may be contacted consciously or unconsciously. They are destructive; therefore you must release yourself from their powers.
Evil anointing may have been contacted by visiting demonic places of worship, shrines and other places where the power of the Holy Ghost is not present or by the laying on of hands by a demonic agent posing as a messenger of God.
And no marvel; for Satan himself is transformed into an angel of light. 2 Cor. 11:14
To obtain release from evil anointing, you will have to renounce. Note that, to get rid of the adverse effect of evil anointing operating in someone's destiny, you need to pray with fervency and aggression. With this prayer, their power will be rendered null and void.
Col. 2:14-15: Blotting out the handwriting of ordinances that was against us, which was contrary to us, and took it out of the way, nailing it to his cross; And having spoiled principalities and powers, he made a shew of them openly, triumphing over them in it.
 CONFESSION:  God hath delivered me from the power of darkness and hath translated me into the kingdom of his dear Son, therefore evil anointing in my destiny is destroyed, in the name of Jesus. Col. 1:13
PRAYER POINTS
My Father, I thank you because you are the breaker of evil yokes, in the name of Jesus
Thank you Lord because when you say Yes, nobody can say No, in the name of Jesus
I appreciate you for hearing me in the days of trouble, in the name of Jesus
Thank you Lord because you are a mighty deliverer, in the name of Jesus
My Father, thank you
I bless you Lord because today marks the end of dead works in my doings, in the name of Jesus
I thank you Lord because you have promised to deliver me out of all my troubles, in the name of Jesus
I bless you Lord because of your mightypower, in the name of Jesus
Please let your mercy overshadow my life from today, in the name of JESUS
O God of mercy; answer me today, in the name of Jesus
Please set me free from every scar and punishment of sins, in the name of JESUS.
Help me to walk in holiness and righteousness before you all the days of my life, in the name of JESUS.
Father in your mercy, let my sins not hinder my prayers today, in the name of Jesus
You the evil anointing working in my life, catch fire, in the name of Jesus
Spiritual handcuff tying me to a spot, break by fire, in the name of Jesus
Chains holding me to destroy me, break off, in the name of Jesus
Evil oil operating in my destiny, dry by fire, in the name of Jesus
Altars backing evil anointing against meq, catch fire, in the name of Jesus
Lord, have mercy upon me for subjecting my life to any evil anointing, in the name of Jesus
Blood of Jesus, nullify any agreement with evil anointing operating in my destiny, in the name of Jesus
Covenant with unclean spirit altars, scatter, in the name of Jesus
Evil anointing operating in my destiny, I reject you, in the name of Jesus
Fire of God, consume the evil anointing operating in my destiny, in the name of Jesus
Evil anointing, tying me to a spot backfire, in the name of Jesus
Afflictions from evil anointing, expire now, in the name of Jesus
Challenges and affliction, taking advantage of me, expire by fire, in the name of Jesus
Merciful Father, replace evil anointing in my destiny with your holy anointing, in the name of Jesus
Blood of Jesus Christ, reverse the effect of evil anointing operating in my destiny now, in the name of Jesus
I claim my dominion over evil anointing,in the name of Jesus
Dependable Father, fill me with fresh oil, in the name of Jesus
Anything in me resisting my answered prayers, catch fire, in the name of Jesus
Every hindrance to my answered prayers scatter, in the name of Jesus
I cut myself off from the spirit and power of evil anointing in the name of Jesus
My body, begin now to drink the blood of Jesus, in the name of Jesus
I cover my heaven with the blood of Jesus, in the name of Jesus
My Father, I thank you for always answering my prayer in the name of Jesus