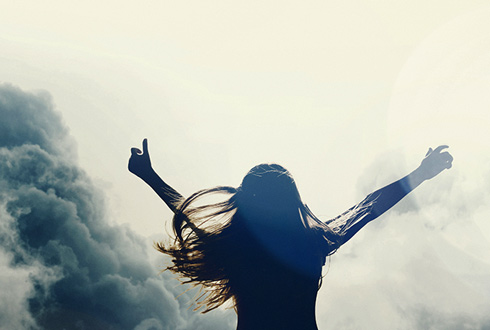 DELIVERANCE FROM SOUL TIE & WATER COVENANTS
THE PURPOSE OF THIS PRAYER
This prayer is for those who have a soul-tie with a marine spirit. An ungodly soul tie doesn't birth positive consequences, it usually leads to one repercussion or the other. A soul tie is an agreement between two or more parties, bounded together by evil powers and monitoring spirit.
This type of soul tie is a demonic covenant between a human being and marine spirits. Breaking soul tie covenants a serious business and requires serious-mindedness. It is a strong tie between two or more people that bound them together with evil spirit attachment. The ungodly soul tie is responsible for the sluggish delay of many destinies.
That's why it is very important that you pray these prayers to terminate all ungodly soul ties. The demonic power behind this evil covenant has been destroying many lives, homes and  dragging destinies backward.
Therefore pray this prayer fervently and your life shall turn a testimony, in the name of Jesus.
Isaiah 28:18, "And your covenant with death shall be disannulled, and your agreement with hell shall not stand; when the overflowing scourge shall pass through, then ye shall be trodden down by it."
Galatians 3:13-14,"Christ hath redeemed us from the curse of the law, being made a curse for us: for it is written, cursed is everyone that hangeth on a tree: That the blessing of Abraham might come on the Gentiles through Jesus Christ; that we might receive the promise of the Spirit through faith."
PRAYER POINTS
My Father, I thank you for saving my soul, in the name of Jesus
Lord I thank you for you are the God of all the earth, in the name of Jesus
I bless you Lord because nothing is too hard for you to do, in the name of Jesus
Thank you Lord for you are the God of all possibilities, in the name of Jesus
I appreciate you because you are the breaker of evil chains, in the name of Jesus
Thank you Lord for turning my challenges to testimonies, in the name of Jesus
Father, I thank you every soul tie in my life will be broken by your power, in the name of Jesus
I lift you Lord, for you have promised to hear me when I call upon you, in the name of Jesus.
Please be merciful unto me and do not cast me away from your presence in the name of JESUS
Please set me free from every shame and punishment of sins in the name of JESUS.
Pleasedeliver me from secret sin, in the name of JESUS.
Please restore to me all the good things I have lost in the past because of my sins, in the name of Jesus.
Oh GOD, please give me a pure heart to worship you in righteousness, all the days of my life in JESUS name.
Please establish me strongly in your kingdom in JESUS name.
Altars that enforce soul tie, catch fire, in the name of Jesus
Garment of soul tie cast upon me, catch fire, in the name of Jesus
Demonic police enforcing soul tie in my life, expire by fire, in the name of Jesus
Root of soul tie in my life, dry up by fire, in the name of Jesus
Covenant I have with the marine kingdom, I renounce you now, in the name of Jesus
Covenants with water spirits, break by fire, in the name of Jesus
Whatsoever has been used to knit my soul with the water world, break , in the name of Jesus
Anything in the water world that is representing me, catch fire, in the name of Jesus
My Fragmented soul, be restored by the blood of Jesus, in the name of Jesus
My soul, receive deliverance from the possession of the water world, in the name of Jesus
Serpent claiming ownership of my soul, die by fire, in the name of Jesus
Demonic fish, altar and shrine, claiming ownership of my soul, catch fire, in the name of Jesus
Marine Seal, placed on my soul, break by fire, in the name of Jesus
My soul, drink the blood of Jesus and live, in the name of Jesus
My Father, I tie my soul with Jesus Christ forever, in the name of Jesus
Evil net spread to catch my answered prayers, catch fire, in the name of Jesus
Every gang up in the heavenlies against my answered prayers, scatter, in the name of Jesus
Anointing that scatters evil arrangement, fall upon me now, in the name of Jesus
Dependable God, I thank you for my freedom, in the name of Jesus