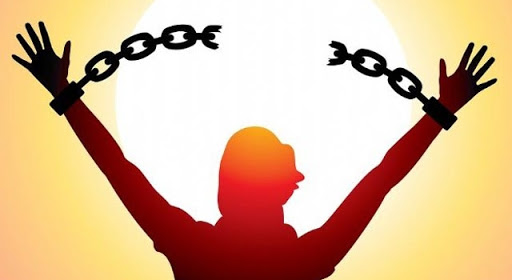 THE PURPOSE OF THIS PRAYER
This prayer is designed for victory over self inflicted problems. Self inflicted problems are problems which people bring to their lives by their past or present actions.
Jonah is an example of one who got himself into problem as a result of his refusal to obey God's orders to go preach to Nineveh. King David is one whom God pronounced judgement on as a consequence of his own dire sin. He prays mightily from a broken state but his child born of Bathsheba still dies.
Self inflicted problem can come in many ways; namely commiting grevious sins, speaking against God's anointed, disobeying God's command, betrayal of trust etc.
 Many people are suffering from self inflicted problem but the good news is that God loves us, forgives us, and is infinitely patient with us. We can turn our hearts back to him and away from our sinful and selfish ways. All he/she has to do is to make ammends and turn to God in prayer.
When Jonah prayed to God, God in his infinite mercy heard him and delivered him from the belly of the fish.  Jonah 2:1-10. Call upon him today with your whole heart and He will have mercy on you and deliver you, in the name of Jesus.
PRAYER POINTS
My Father, I thank you because today is my day of deliverance, in the name of Jesus
I bless you Lord because there is no one like you, in the name of Jesus.
I exalt your holy name because you alone can save me, in the name of Jesus
Thank you because you have promised to hear me when I call upon you, in the name of Jesus.
My Father, your name will be glorified in my life today, in the name of Jesus
Father, let the blood of Jesus avail for me today, in the name of Jesus.
I plead the blood of Jesus over my life, in the name of Jesus
My Father, let your mercy, prevail over judgement, in my life, in the name of Jesus
Dependable God, have mercy upon me and forgive me for self imposed iniquities, in the name of Jesus
Lord, have mercy upon me and forgive me for mocking and ridiculing your anointed, in the name of Jesus
Every wickedness of my hand, lord forgive me, in the name of Jesus
My Father, if I am the one doing myself, have mercy and forgive me, in the name of Jesus
My Father, deliver me from the bondage I have placed myself in, in the name of Jesus
Ancient of days, please deliver me from the entrapment of my tongue, in the name of Jesus
Rain of mercy, fall on me today, in the name of Jesus
Blood of Jesus, speak mercy for me, in the name of Jesus
Redemption power of God, deliver me from sexual sins, in the name of Jesus
Mighty hand of God, deliver me from afflictions due to my disobedience, in the name of Jesus
Rock of ages, deliver me from little-little foxes that are now dominating my life, in the name of Jesus
Resurrection power, exhume my virtues and glory from deadness due to my careless involvement, in the name of Jesus
I receive power to cast away every besetting sins and affliction, in the name of Jesus
Powers tormenting me because of my carelessness, become impotent, in the name of
Jesus
.Eyes monitoring me and looking for my unguarded hour. Be blind, in the name of Jesus
Blood of Jesus, purge me; spirit ,soul and body from secret sins, in the name of Jesus
My Father, forgive me for breaking my any vows knowingly and unknowingly, in the name of Jesus
Curse and affliction cast upon me as a result of breaking any vows, break by fire, in the name of Jesus
I receive the power to live above sin and all afflictions of the devil, in the name of Jesus
Like Jonah, bail me out of the evil fish that have swallowed my home, business, career, job and destiny, in the name of Jesus.
My Father, I thank you for answering my prayers, in the name of Jesus