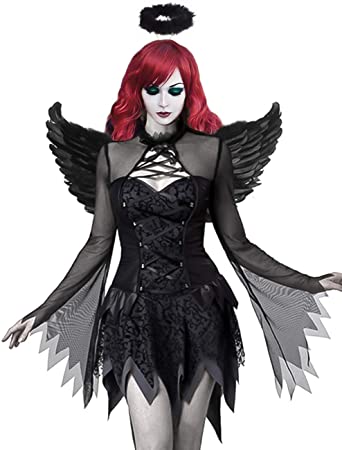 THE PURPOSE OF THIS PRAYER
This prayer is meant for those who are experiencing any form of misfortune in their lives as a result of having evil garments, clothings or coverings in their possession. They might have gotten these materials through any means. These materials could be bought with your own money or gotten as a gift, it doesn't matter how you got them, they have the same adverse effects on people's lives and destinies.
What clothing do you have in your possession? There are good clothings. There are bad garments clothings. There are physical clothings. There are spiritual clothings. Some clothings kill people's glory. If you have an encounter with the wrong clothing, it will be difficult to make it in life. Until you identify the evil clothing and burn them to ashes, there can never be blessing and breakthrough. Some clothes can destroy homes and bring shame if they are from the kingdom of darkness.
When one has an evil dress or clothing in one's possession the following things will be observed in that life; rejection, ugliness, shame, affliction, poverty, condemnation, barrenness, sorrow, stagnancy, bad luck,  sickness, demotion and slaverystruggling. Evil clothings disturb favour and blessings in ones life because they tend to cover one's glory.
When someone puts on an evil garment, it will invite trouble into that life. The struggle of many could be as a result of evil clothing. That is why you need to pray these prayers vigorously to set every evil clothing covering your glory on fire.
The Lord will hear you in the name of Jesus!
CONFESSION OF FAITH:-
In their heat, I will make their feast and I will make them drunken that they may rejoice and sleep a perpetual sleep and not wake, saith the LORD.Therefore, any evil dress or covering in my life is destroyed in the name of Jesus.
Scripture Reference: Jer. 51:39
PRAYER POINTS
My Father, I thank you for clothing me with your righteousness, in the name of Jesus
Thank you because your glory covers me like a garment, in the name of Jesus
I bless you o Lord because, with you, nothing is impossible, in the name of Jes
Father, I bless you because you have promised to hear me whenever, I call on you, in the name of Jesus
Thank you because from today, evil clothing will never be found in my possession, in the name of Jesus
Father of mercies, let your mercy speak for me today, in the name of Jesus
Mercy of the Living God, overshadow my life today, in the name of Jesus
Lord have mercy upon me and forgive all my sins, in the name of Jesus.
Mercy that prevails over judgement, speak for me today in the name of Jesus
Lord in your mercy, blot out my iniquities, in the name of Jesus
Power of the living God, arrest my accusers in the place of prayer, in the name of Jesus.
Hindrances to my answered prayers, clear away now, in the name of Jesus
Altars assigned to oppose my answered prayers, collapse now, in the name of Jesus
Fire from the throne of Grace, overshadow my life now, in the name of Jesus
Owner of evil clothing in my possession, carry your load now, in the name of Jesus
My Father, you said you will never suffer your holy one to see corruption. I will never see corruption, in the name of Jesus
Evil dress in my possession, I disempower you with the Blood of Jesus, in the name of Jesus
Evil dress in my possession, any covenant you have brought to my life, be broken now, in the name of Jesus
Evil dress in my possession, any curse you have brought to my life, be broken now, in the name of Jesus
Evil dress in my possession, every demon that has followed you, to my life be consume by fire, in the name of Jesus
Evil altar, empowering any evil cloth against me, be consumed by fire, in the name of Jesus
I reject every evil covering and properties in my possession, in the name of Jesus
Whatever goodness has been taken from me as a result of evil dress. Fire of God, restore them now, in the name of Jesus
Whatever evil that evil dress has attracted to my life, fire of God, consume them, in the name of Jesus
By the hand of God, I put on the garment of purity, in the name of Jesus
My Father, I walk in righteousness and your glory, in the name of Jesus
My Father, I thank you for always being with me, in the name of Jesus