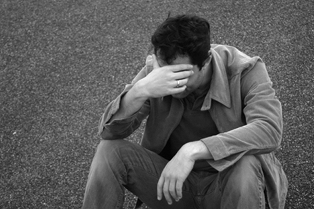 CRUSHING BELITTLING & BESETTING SINS
THE PURPOSE OF THIS PRAYER
This prayer is designed for those struggling with any kind of besetting and belittling sin. Many people are struggling with some habitual or besetting sin in their lives. A lot of saints struggle with besetting sins for example, Abraham struggled with the besetting sin of telling half-truths when he was overtaken by fear. He did this on at least two occasions: first to the Egyptians and later on, to Abimelech, the king of the Philistines. Gen. 12:14-20, 20:1-18.
Besetting sins include gossiping, losing one's temper, and indulging one's fleshly lusts etc
The important thing that you need to remember at all times about your besetting sin is that you must never change your view of its sinfulness. There are times when a Christian keeps on falling into the same sin, and after some time he gets so used to it that he loses the sense of its seriousness in God's sight. He no longer feels guilty after committing it. He becomes tired of resisting it any longer, and begins to excuse it as his own personal weakness. Such sugar-coating of a sin is the easiest way to give the devil a grip in your life by which he can draw you further and further away from the Lord. "If I regard iniquity in my heart, the Lord will not hear me" (Psalm 66:18).
Therefore, your attitude toward besetting sin must always remain the same as God's – You must hate it enough to keep on striving to get rid of it! Let your heart be challenged to do this by Hebrews 12:1 – "Wherefore seeing we also are compassed about with so great a cloud of witnesses, let us lay aside every weight, and the sin which doth so easily beset us, and let us run with patience the race that is set before us" However, removing a besetting sin is easier said than done. Victory may either be immediate or gradual.
That is why you must pray this prayer with all your heart to gain victory from besetting and belittling sin. The Lord will grant you victory, in the name of Jesus.
Rom. 6: 14- For sin shall not have dominion over you: for ye are not under the law, but under grace.
 PRAYER POINTS
My Father, I thank you for singling me out for deliverance, in the name of Jesus.
Thank you because today, I will gain victory over every besetting sin, in the name of Jesus.
My Father, I thank you because, sin shall not have dominion over me, in the name of Jesus.
Ancient of days, I thank you because you will not cast me away from your presence, in the name of Jesus.
Thank you Father, because you will cleanse me from all unrighteousness today, in the name of Jesus.
Blood of Jesus, avail for me today, in the name of Jesus
Lord in your mercy, blot out my transgression, in the name of Jesus
Father of mercies, have mercy upon my life today, in the name of Jesus
My Father, have mercy on me, forgive me for the sin of ——————–(Mention the sin)
You power of —————————(Mention the sin i.e anger/lust/masturbation/lying/stealing etc), holding me in bondage, break by fire, in the name of Jesus
Any covenant, knowing/unknowing that I have with the spirit and power of ————- break by fire, in the name of Jesus.
Power in the blood of Jesus, turn my weakness into strength, in the name of Jesus.
My Father, take away from me the stony heart and grant me the heart of flesh, in the name of Jesus.
Anything in me, that attracts sin of————————, get out by fire, in the name of Jesus
You prison of the sin of —————————–(Mention the sin), that has imprisoned my soul, release my soul by fire now, in the name of Jesus
Powers that have determined to pull down my spirituality, fail by fire, in the name of Jesus
Altar of ————- (Mention the sin), working against me, collapse by fire, in the name of Jesus.
My Father, baptize me with fire now, in the name of Jesus.
By the blood of Jesus, I declare my dominion over sin, in the name of Jesus
My Father, thank you for delivering me from little-little errors and sins in the name of Jesus