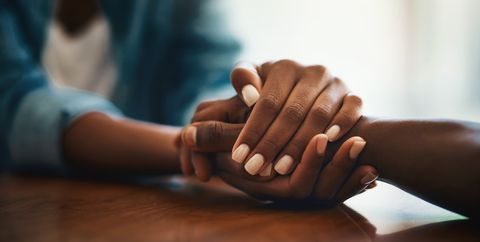 Have a right mind towards God and man. Heb 12:14
Pickup your Bible to be beside you and a jotter.
Take drastic steps to offer breakthrough Offerings and Seeds of Faith to attract the Solomon kind of visitation, I Kgs: 3: 3-5, Jud 20:26…
Then locate a topic that agrees with your case, 1Chro. 16:11, Jn:514.
Choose pattern of timing for prayers (below)
Remit your seed and offerings daily to God.
You can also write into a sheet of paper your proposed amount and go into prayers after make on line transfer immediately after each day's prayer or segments.
Understand that answers are not at your effort. Avoid boasting and self righteousness and focus on God for your answer (1Sam:2:9). Also, take to mind that it is not by effort but by his grace Zach:4:6, (show gratitude always Deu:8:18). To avoid moving forward and not upward etc.
HOW TO ACHIEVE THE BEST OF THE BREAKTHROUGHS:-  NOTE:
Unusual breakthroughs come with unusual steps. Serious prayers are means of divine access to God and helps at controlling, dominating and surmounting powers of darkness. It is a great Privilege. Just as the word of God says "Men are to pray and not  to faint, If the people that are called by my name shall humble… and if there is a man to pray their is a God to answer" A praying person is a powerful person, a prayerful home is a power house and church that carries fire is full of power. A person that cannot pray will be a prey because prayer remains a powerful tool to control the supernatural, subdue darkness, especially when done in consciously and fervently. It is a great and outstanding advantage to exercise your right as a child of God in prayers Prayer calls the attention of God to awake our needed breakthroughs and Manifestations.
These prayers have been simplified and targeted to produce quick results. We are very happy to mention that Prayers with Offerings are tools and Powerful Breakthrough key to seeking God as found in Judges 20:26, 1 Kings 18:30-35. May the God of remembrance hear you quickly!
You can go by following these steps as led by the Holy Ghost:-
3 days of 6am to 9pm prayer and fasting (breaking daily) praying at 6am, 9am, 12pm, 3pm, 6pm, 9pm and 12 am-1am with seed of faith and offerings daily.
5 days of 6am-2pm fasting, praying at 12am to1am, 6am, 9am,12pm, 3pm, and 6pm with seed of faith and offerings daily.
7 days vigil 12pm-2am with seed of faith and offerings daily.
3 days fast 6am-9pm daily, praying 12 am-1am, 6am, 12pm, 3pm and 6pm giving thanks at 9pm with seed of faith and offerings daily.
3 or more days dry fast with seed of faith and offerings daily.
Praying effectively and convincingly with deep aggression 1Chr: 14: 15